Products
The future of healthcare demands information technology to enable personalized care, driven by knowledge-based content. Τhe know-how and rich experience of the Institute of Computer Science of the Foundation for Research and Development, along with the very good knowledge of the Health Services and it's excellent collaboration with the Primary Care Units and the Hospitals of the island of Crete contributed significantly to design specialized information network systems.
Integrated Care Solutions has developed a solution for every patient-centric healthcare system, in order to proactively manage clinical and administrative processes and activities. ICS facilitates increased efficiency, productivity and quality of care.
Each software module can be installed at one or more departments of a health system in collaboration with one or more other software modules and be fully operational. All applications can exchange information, so that all records are stored uniformly and reviewed by all users with permission rights. At the same time these applications can exchange information with disparate systems that support international standards.
Many of these applications fully operate since 1998, while from midst 2007 all the applications will be fully operating at about 20 Hospitals, 50 Primary Care Units and Regional Units in the whole country.
These application have been evolved for the Greek Regional Health System and they are adjusted to the needs of it's system and processes nationally used or specifically for each healthcare organization. Moreover they can be adapted and changed according to the specifications and processes of another healthcare unit.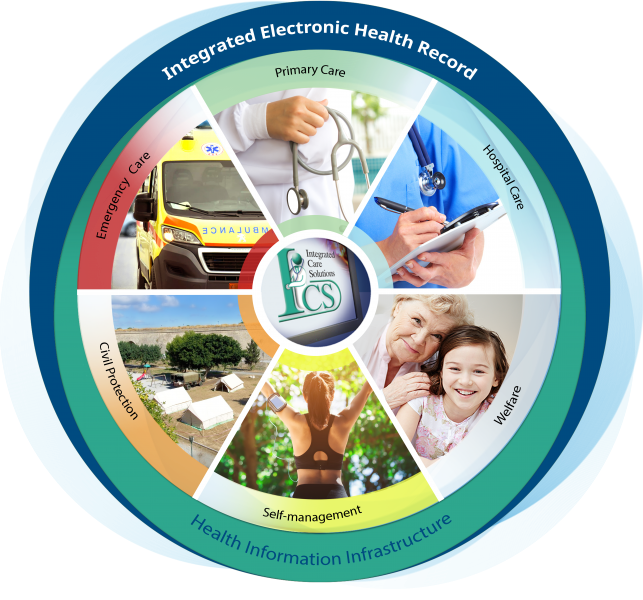 Below is a list with the products of CeHA: