Haridimos Kondylakis
Nid: 2112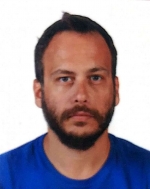 Short CV
Dr. Haridimos Kondylakis is currently a collaborating Researcher at Computational BioMedicine (CBML) & Information Systems (ISL) laboratories, Institute of Computer Science, Foundation of Research & Technology-Hellas (FORTH). He is also a visiting lecturer at the Computer Science Department, University of Crete and at the Department of Electric and Computer Engineering, at Hellenic University of Crete, teaching lessons related to semantic web, data management and AI. He holds a Ph.D and a M.Sc. in Computer Science from University of Crete. In the past he has participated in more that 20 EU research projects with a total budget over 100Mie and he is currently participating in two H2020 EU (BOUNCE - WP Leader & STARS Technical Manager) and on national (iQARuS as PI) research projects. He has more than 150 publications in international conferences, books and journals including ACM SIGMOD, VLDB, JWS, KER, EDBT, ISWC, ESWC etc. He is the guest editor of FRONTIERS for the research topic "Scalable Data Science", the publicity chair of ISWC 2020 and the organizer of the International Workshop on Semantic Web Technologies for Health Data Management. He also acts as a regular reviewer and a PC member for a number of premier journals and conferences, such as JWS, JODS, CIKM, EDBT, ISWC etc.
Research Interests
Scalable Data Mining

Data Science

Machine Learning

Big data management

Integration of big, heterogeneous data

Personal Health Systems

Data series indexing and querying

Query languages, evolution operators

Data Structures, Modelling and Management

Knowledge Representation & Data Management

Information Extraction

Conceptual Modelling

Information Integration and Retrieval Systems for the web

Interoperability of Heterogeneous and Distributed Information Bases

Biomedical Information Systems.