CRISATEL
CRISATEL - Conservation Restoration Innovation Systems for image capture and digital Archiving to enhance Training, Education and longlife Learning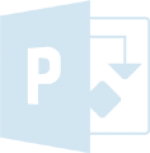 Category:

European


Funding Agency:

EU - IST


Coordinator:

Universite Pierre et Marie Curie Paris 6, Georges Alquie


Period:

01/09/2001 - 28/02/2005


Total Budget:

2669822,00€


FORTH ICS Budget:

230000,00€


Partners:

"Centre de Recherche et de Restauration des Musees de France (France), National Gallery (UK), Phonix Memory (France), University of Chyprus (Cyprus), Groupe des Ecoles de Telecommunications/ Ecole Nationale Superieure des Telecommunications (France), Lumiere Technology (France), Pebeo (France), Museums on Line (Luxembourg), Foundation for Research and Technology Hellas (Greece), Digital Publishing Japon (Japan)"
Objectives:
The objectives are to develop a technology and information environment to preserve paintings by ultra-high quality multispectral digitisation, to preserve as well the created digital resources in long terms, and to enable the use of the images as surrogates and to assist conservation of the originals. This includes: digitisation technology, colour calibration, software to determine the original paint colour beneath aged varnish from multispectral imagery, colour-accurate printing and long-term durability of storage media. An inventory system for these resources will be developed for timely replacement of over-aged data carriers, monitoring and planning of distribution, recovery strategies from losses and as index for conservators. An integrated, interactive, dynamic electronic handbook will convey the complex knowledge to use these imaging techniques for conservation planning and ensure the utility of the marketable results of the projects results.