CASPAR
CASPAR - Cultural, Artistic and Scientific knowledge for Preservation, Access and Retrieval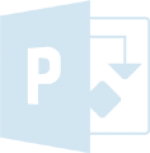 Category:

European


Funding Agency:

EU - FP6 - IST


Coordinator:

Council for the Central Laboratory of the Research Councils, DavidGiaretta


Period:

01/04/2006 - 30/09/2009


Total Budget:

15.078.563


FORTH ICS Budget:

665,40€


Related URL:

http://www.casparpreserves.eu/


Partners:

Council for the Central Laboratory of the Research Councils, European Space Agency, ESRIN, University of Glasgow HATII, Universita" degli studi di Urbino, Istbal (Istituto di studi per la tutela dei beni archivistici e librari), UNESCO, Advanced Computer Systems ACS S.p.A. of Rome, Asemantics S. r. l., IBM Haifa Research Laboratory, Consiglio Nazionale delle Ricerche (Istituto della Scienza e delle Tecnologie della Informazione ), Metaware, Institut National de l"Audiovisuel, University of Leeds, Engineering – Ingegneria Informatica, Foundation for Research and Technology – Hellas, Centre National de la Recherche Scientifique, 1l"Institut de Recherche et Coordination Acoustique/Musique, International Centre for Art and New Technology in Prague
Objectives:
CASPAR will address the growing challenge facing society of a deluge of intrinsically fragile digital information, upon which it is increasingly dependent, by building a pioneering framework to support the end-to-end preservation "lifecycle" for scientific, artistic and cultural information, based on existing and emerging standards. The ambitious challenge to build up a common preservation framework for heterogeneous data and a variety of innovative applications will be achieved through the following high level objectives:
•  To establish the foundation methodology applicable to a very wide range of pre eservation issues . Th e guiding principle of CASPAR is the application of the OAIS Reference Model .
•  T o research, develop and integrate advanced components to be used in a wide range of preservation activities. These components will be the building blocks of the CASPAR Framework
•  To create the CASPAR framework: the software platform that enables the building of services and applications that can be adapted to multiple areas .
The CASPAR consortium will demonstrate the validity of the CASPAR framework through heterogeneous testbeds, covering a wide range of disciplines from science to culture to contemporary arts and multi-media, providing a reliable common infrastructure which can be used or replicated in many more areas.