EPOPTIS (MIS 5048465)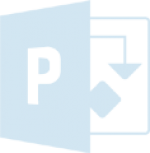 Category:

National


Start Date:

19.09.2019




Expiration Date:

18.03.2022




Duration:

30 months

Description:
A Secure Platform for Efficient Management as a Service in the Internet of Things.
Objectives:
The purpose of the project is to design, implement and evaluate an Internet of Things (IoT) architecture that will offer "Management as a service" to monitor all technical parameters of the devices involved in an IoT network. Through proper data processing it will be possible to identify and anticipate malfunctions in the IoT platform. Visualization will give a fuller picture of network and device status. A key feature of this service will be its interoperability that will allow the
surveillance and management of IoT networks using different technologies.