EuriPACS
European Integrated PACS in the Hospital.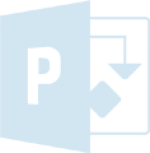 Category:

European


Funding Agency:

EC/ DG XIII


Programme:

AIM 2


Programme Nature:

3rd Framework Programm R&D project


Coordinator:

V.U.B. - PRIMIS -BELGIQUE


Period:

01/01/1992-31/12/1994


FORTH ICS Budget:

440.000 Euro


Partners:

AZ V.U.B.-BELGIQUE, BAZIS-NEDERLAND, CENTRE DE RECHERCHE PUBLIC HENRI TUDOR-LUXEMBOURG (GRAND-DUCHE), FOUNDATION OF RESEARCH AND TECHNOLOGY - FORTH , GE-CGR-FRANCE, HEWLETT-PACKARD LTD-UNITED KINGDOM,IMTEC IMAGING NETWORK AB, INFORMATION TECHNOLOGY & SERVICES S.A.-BELGIQUE, INTRACOM SA-GREECE, Institut Gustave Roussy-FRANCE, Institut National des Sciences Appliquees de Lyon (INSA)- FRANCE, MED. INFORMATIK / RADIOLOGIE-AUSTRIA, Philipps-Universitat Marburg -GERMANY, Rheinisch-Westfalische Technische Hochschule Aachen (RWTH)-GERMANY, SECTRA SECURE TRANSMISSION AB, University of Ulster-UNITED KINGDOM
Objectives:
A picture archiving and communication system (PACS) supported by a multimedia medical image database, is being integrated with all other components of a hospital information system (HIS), resulting in a second generation distributed PACS architecture test bed. The research is in the stage of preprototyping. The first systems are being tested in the laboratories and prepared for integration into the clinical environment. Initial efforts have been focussed on addressing integration issues. Integration of PACS into a hospital environment is a prerequisite for clinically useful systems, and involves the integration of all departmental systems, as well as the adoption of standards and coordination with CEN TC251.