IRHIS
An intelligent, adaptive information retrieval (IR) system as Hospital Information System (HIS) front end.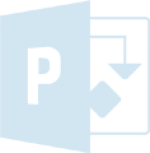 Category:

European


Funding Agency:

EC/ DG XIII


Programme:

AIM 1-A1014 (8217)


Programme Nature:

2nd Framework Programme R&D project


Coordinator:

BIM SA/NV-BELGIQUE


Start Date:

01.06.1989




Expiration Date:

31.12.1990




Duration:

19 months


FORTH ICS Budget:

68000,00€


Partners:

DIRECTION DE L'INFORMATION-FRANCE, FOUNDATION OF RESEARCH AND TECHNOLOGY - HELLAS , IRT-ECLIMED-FRANCE, ST GEORGE'S HOSPITAL MEDICAL SCHOOL-UNITED KINGDOM, UNIVERSITY OF LIMBURG-NEDERLAND, UNIVERSITY OF MANCHESTER INSTITUTE OF SCIENCE AND TECHNOLOGY-UNITED KINGDOM
Objectives:
Implementation of Hospital Information Systems (HIS) at large hospitals is becoming more and more a routine. Initially restricted to accounting tasks, many of these systems are now capable to build and manage complete medical records. This new generation of HISs improves the control of clinical data flow and the quality of information but does not solve the problem of information overload. Medical records contain more information than any user can handle and the retrieval of information meaningful for patient care is still difficult and time consuming. Techniques to structure this information and help the health care practitioner navigate through the patient data, as well as the ability to abstract higher level information from the patient record would be useful adjuncts to HISs. It will allow rapid review of care of past and present medical history, surveillance of quality of care and will assist with clinical decision making. The goal of this project is to explore a solution to this problem of information overload in an effort to improve health-care delivery. This will be performed by studying techniques such as graphics, hypertext and artificial intelligence that assist the user to easily access on-line medical records and retrieve the information he needs for more reliable and more adequate patient care.