EMISPHER
Euro-Mediterranean Internet- Satellite Platform for Health, Medical,Education and Research.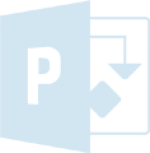 Category:

European


Funding Agency:

EC/ DG XIII


Programme:

EuMEDIS


Programme Nature:

5th Framework Programm R&D project


Coordinator:

Robert-Roessle-Clinik, CHARITE HOSPITAL


Start Date:

01.09.2002




Expiration Date:

31.12.2004




Duration:

28 months


Total Budget:

2650101,00€


FORTH ICS Budget:

51000,00€


Related URL:

http://info.emispher.org/project.htm


Partners:

ANDS-National Agency for Health Documentation-ALGERIA,European Health Telamatics Association (EHTEL)-BELGIUM, University of Cyprus-Dept. of Computer Science-CYPRUS, Ministry of Health and Population-EGYPT, Aϊn Sham University-EGYPT, Eutelsat-FRANCE, Inter mutuelles Assistance-FRANCE, CICE-International Center for Endoscopic Surgery-FRANCE, Societe Europeenne pour le e-learning medical-FRANCE, Telemedicine Technologies S.A.-FRANCE, FORTH Foundation Institute for Computer Science-GREECE, NCSR "DEMOKRITOS"-GREECE, Istituto Mediterraneo per i Trapianti e Terapie ad Alta Specializzazione ISMETT-ITALY, Medical and Pharmacy Faculty of Casablanca-MOROCCO, La Rabta Hospital-TUNISIA, Istanbul Medical Faculty, Istanbul University-TURKEY
Objectives:
EMISPHER aims at
establishing an equal access, for all countries of the Euro-Mediterranean area, to the quality of service which is required for the delivery of on-line services for health care
at widely promoting and disseminating high priority application services;
and at developing a sustainable economic model for a minimum set of quality services.
It puts together the cutting edge European technology developed in the frame of previous EC funded projects, to provide an integrated Internet and Satellite platform dedicated to health applications, and covering the whole Euro-Mediterranean area. Mature satellite technologies can be cost-effective if combined with appropriate internet application services, to guarantee the required bandwidth when and where it is required and therefore achieve the required quality of service. Three priority applications will be hosted:
e-learning applications to develop the concept of cross-Mediterranean Virtual Medical University; establish a permanent medical and scientific link and contribute to limit corresponding emigration flows;
real-time applications for remote expertise and second opinion and foster cross-Mediterranean cooperation at expert level or for research;
shared management of the medical assistance file in case of repatriation of travellers or expatriates, a service which is expected to significantly contribute to the community of care throughout the whole Euro-Mediterranean arc, tourism constitutes a major source of income and Europeans constitute the main cohort of foreign visitors.
Improving the image of medical care in relation to tourism is considered of major interest, particularly as an increasing number of ageing populations is travelling. A network of 10 expert centres will be permanently interconnected and create a network of contributing medical centres able to foster the widest cooperation in the long term. These centres will be equipped with bi-directional satellite terminals enabling a permanent mesh connection between the various regional areas of up to 2Mbps. It is the intention of the project to extend this network to up to 25 centres, on the basis of public regional and private initiatives. They will work as "hub" centres for a wider network, built on the existing cooperation in the medical assistance area, constituted of 250 medical centres. These centres will be interconnected enabling the exchange of multimedia patient record elements and the electronic management of the workflow in relation with medically assisted repatriations. Awareness of the users, exchange of experiences and dissemination, training of a large number of users will be organised mainly through 4 major international events funded by the project and organised in Morocco, Cyprus, Egypt and Turkey. Such events will be open to the wider medical community.