PICNIC
Professionals and citizens network for intergrated care.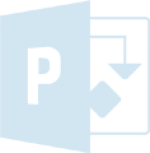 Category:

European


Funding Agency:

EC/DG XIII-Information Society


Programme:

IST-1999-10345


Programme Nature:

5th Framework Programme R&D project-1998-2002


Coordinator:

Danish Cent.of Health Telem., GNR Medical Services


Start Date:

01.01.2000




Expiration Date:

28.02.2003




Duration:

38 months


Total Budget:

6.832.048 Euro


FORTH ICS Budget:

1.131.313 Euro


Related URL:

http://www.medcom.dk/picnic/


Partners:

General Medical Services (Payments) Board, Ireland Tele Danmark Consult A/S, Denmark Satakunta Macro Pilot, Finland VTT Information Technology, Finland North Western Health Board, Ireland Servicio Analuz de Salud, Spain ECOMIT, Spaain South & East Belfast Health & Social Services Trust, UK Systems Team plc/In4tek, UK Erasmus University, Netherlands FORTH, Greece University of Ioannina, Greece MN-Medizinische Netzwerke, Germany University Hospital of Iceland, Iceland Minoru/OpenHealth, France Danish Centre for Health Telematics of County of Funen, Denmark
Objectives:
The vision of the next generation, comprehensive, user-friendly, secure health care network for patient centered care is the scope of PICNIC. The PICNIC project is directed towards the urgently needed research and development of the integration components and tools, and in defining the architectural specifications for developing the Regional Healthcare Infrastructure needed to realize the vision.