INTOURISME
InTouriSME - Building an Internet-based Tourism Constituency for SMEs in the Less-Favoured Regions of Europe.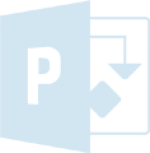 Category:

European


Funding Agency:

EC


Programme:

RISI2


Programme Nature:

Regional Information Society Initiative II


Coordinator:

Govern Balear-IBIT-Spain


Start Date:

14.04.1997




Expiration Date:

30.09.2000




Duration:

42 months


Total Budget:

5.975.000 Euro


FORTH ICS Budget:

41.541 Euro


Partners:

Kemi-Tornio Polytechnic- Finland,Technology Management and Policy Programme - TechMaPP-UK, Conzorcio Civita- Italy, City of Rome - Assessorato Innovazione Tecnologica - Eurolaboratorio- Italy, Investimentos Comercio e Turismo de Portugal - IECP Direcao de Informaao Turistica- Portugal, Municipality of Athens Development Agency-Greece, THR, Asesores en Turismo, Hosteleria y Recreaction-Spain, Boldon Esteban y Asociados-Spain, Telefonica de Espana, S.A.-Spain, Gruppo Formula S.p.A.-Italy, EXOL-Italy, INESC -Instituto de Engenharia de Sistemas e Computadores- Portugal, ICS-FORTH & FORTHNET- Greece, Societe Informatique Telematique Corse- France, ALMI Foretags Partner - EuroInfo Center- Sweden,
Objectives:
The overall goal of the project is to help SMEs in less-favoured regions to take advantage of the Internet multimedia capabilities to appealingly market their services on a world-wide scale. At a later stage, fully-fledged electronic commerce including reservation and payment facilities will also be envisaged. To achieve these aims, the consortium will establish a coordination structure, at Community level, which will focus on the aggregation of existing local and regional organisations involving SMEs in the tourism sector. It will be made up of representatives of organisations from both the supply and demand sides of the proposed structure.