HEALTHNET
Health Telematics Training Network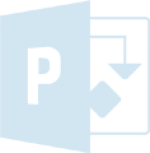 Category:

European


Funding Agency:

EC DG XIII & DG XVI


Programme:

LEONARDO DA VINCI 1-9700988


Programme Nature:

EDUCATION & TRAINING


Coordinator:

University of Cyprus


Start Date:

08.12.1997




Expiration Date:

07.12.2000




Duration:

36 months


Total Budget:

191826,00€


FORTH ICS Budget:

40000,00€


Partners:

CYPRUS INSTITUTE OF NEUROLOGY AND GENETICS, ICS-FORTH INSTITUTE OF COMPUTER SCIENCE, INSTITUT BALEAR D'INNOVACIO TELEMATICA, INSTITUT DE MEDECINE ET PHYSIOLOGIE SPATIALES, MINISTRY OF HEALTH, PANCYPRIAN MEDICAL ASSOCIATION
Objectives:
The project is concerned with recent developments in telematic applications in the health sector. There is a need for the entire health sector to benefit from access to telematic services at European level, as well as for Europe to match the capabilities of leading competitor countries. The project will specifically focus on : training in new technology related to telematic services; transfer of new technology to healthcare providers; and national and transnational networking for more efficient and cost effective delivery of healthcare. The above needs will be addressed through the following activities :
identification of ways to promote health telematics technological research;
development of a health telematics network for training and the transfer of new technology;
development of a new multimedia based training methodology;
development of an educational package organised in modules concerning specific teleworking skills;
training of trainers and pilot testing of the educational package;
networking of health institutes to promote the use of the applications developed. The direct beneficiaries of the project will include doctors, nurses, medical scientists/technologists and health administrators.
The project will :
improve the efficiency of people working in the health sector;
promote the use of electronic networks;
and up-date the content of university information technology curricula.