JUST
JUST-in-time health emergency interventions - Training of non-professionals by Virtual Reality and advanced IT tool.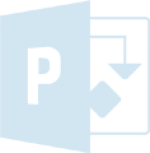 Category:

European


Funding Agency:

EC


Programme:

IST-1999-12581


Programme Nature:

5th Framework Programm R&D project


Coordinator:

ICS-FORTH


Start Date:

01.01.2000




Expiration Date:

31.05.2003




Duration:

41 months


Total Budget:

3629616,00€


FORTH ICS Budget:

820849,00€


Related URL:

http://www.justweb.org


Partners:

UPM , TSD-Projects , DIST, FUNEN, GIUNTI Interactive Labs S.r.l., SAMU,SADIEL, UNIGE, EPFL, EPES
Objectives:
In health emergency care, effective and just-in-time interventions of on-the-field operators can reduce damages to injured citizens, which can be severe and sometimes can turn into permanent disabilities, causing high social costs. Furthermore, in traditional training, the psychological impact of accident scenarios on operators is currently afforded in real-case situations without being tested in advance. Thus, the JUST project addressed the training of non-professional health emergency operators by using advanced IT tools, which could be used to complement traditional courses and to check operator capabilities in adopting correct decision-making procedures and in overcoming psychological barriers. The project's R&D work produced a Web/CD training course, with innovative, certified, multimedia content and a VR-based verification tool.