Polyvios Pratikakis
Nid: 119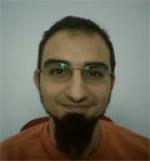 Research Interests:
Parallelism and Concurrency: parallel and distributed runtime systems, virtual execution environments, concurrent data structures, memory management, task parallelism, scheduling, synchronization.
Programming languages: type systems, static and dynamic program analysis, compilation, debugging tools, program verification, mechanized proofs.
Security and reliability: Secure software development, fault detection and recovery, hardware and software fault tolerance.
Awards, Distinctions, Grants
Coordinator of the ASAP EU-FP7 project, 2014-2017.
Participation in the GreenVM NSRF project, 2012-2015.
Participation in the ENCORE EU-FP7 project, 2010-2013.
U. of Maryland Dean's Fellowship award for student Research, 2007.
U. of Maryland Dept. of Comp. Science Fellowship, 2002-2004.
Short CV
Dr. Polyvios Pratikakis is a researcher at FORTH-ICS. He graduated from the Department of Electrical and Computer Engineering of the National Technical University of Athens in 2002, received a Master's degree in Computer Science in 2004 and a Ph.D. in 2008 from the University of Maryland. Before joining FORTH-ICS, he was a post-doctoral researcher in Laboratoire Verimag, Grenoble.