MultiSens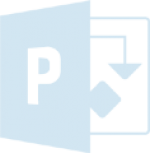 Description:
Cameras as Multifunctional Sensors for Automated Processes
Objectives:
Goal of the project is the development of a ""smart"" camera for process control and fault detection in automation. The camera will take the role of several sensors and thus reduce the setup time for machines substantially. Two prototypes will be developed that are targeted at low-speed (40ms) as well as high-speed (1ms) applications.
In most automatic assembly machines a large number of (sometimes expensive) sensors are used to check whether the machine is still operating correctly or to avoid collisions. A typical situation is that a sensor has to make sure that a gripper is retracted, before the handled object moves on to the next station. The setup of these sensors and programming of the right timing in a PLC (programmable logic controller) program is a very time consuming process. Within the project a camera system will be developed that will help the 135000 SMEs in the European mechanical engineering industry in building their machines.
The proposed device is essentially a camera which is combined with a processing unit and will be able to visually interpret image sequences of automated processes, report malfunctions and deviations in the process and assist the task of programming the right sequence of events. Within this project there are two SMEs working in the field of integrated camera-processor systems (ProDesign, GER and Analogic Computers, HU). They will add this device to their range of products and benefit directly from the results of this project. Three SMEs from various fields of mechanical engineering (Hage Sondermaschinenbau, automation for automotive industry, Austria; Hajek-Engineering, food processing and packaging machines, Austria and Hochrainer, assembly automation, Germany) will provide a wide range of different automated processes upon which the developments will be based. The researchers (Profactor, Austria; FORTH, Greece; MTA-SZTAKI, Hungary) will develop the algorithms and basic methods for the interpretation of image-sequences and online fault detection.