HYGEIA' S PROTYPON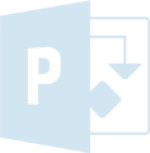 Category:

National


Funding Agency:

GSRT


Programme:

EPAN


Programme Nature:

Eπιχειρησιακό πρόγραμμα Ανταγωνιστικότητα


Coordinator:

ICS-FORTH


Start Date:

10.05.2003




Expiration Date:

31.10.2005




Duration:

30 months


Total Budget:

176224,00€


FORTH ICS Budget:

39648,00€


Related URL:

http://www.ygeiasprotypon.gr


Partners:

ΕΠΙΣΕΥ, Παν. Ιωαννίνων, ΙΝΒΙΤ, Πολ.Κρήτης, Α' ΠεΣΥΠ Κ.Μ., Β' ΠεΣΥΠ Κ.Μ., Πουλιάδης, ΚτΠ, MICREL, CCS, VIDAVO, DATAMED,APOLLO.
Objectives:
The suggested network is aiming to the interaction and collaboration among universities, health authorities, foundations for research, and companies related to manufacturing of medical devices as well as medical informatics and health telematics applications' development. The following crucial directions will become focused:
Research staff will be trained "on time" in state-of-the art matters and emerging technologies based on international standards and quality assured processes.
The "on time" training of the users of these systems, in related matters.
The "know-how" exchange and the consistent research actions concerning the applications being developed and the adaptation and integration of both information and communication technologies in health administration infrastructures, community offices and clinical laboratories.
The specialized content of the suggested network is the adoption and promotion of the most common standards, both in software and hardware level, in medical related software and hardware, respectively. Further aim is to provide the initiative and necessary culture towards the wider application of medical standards by any related organization and mainly by the end users.