Lifeplus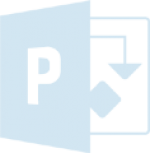 Objectives:
LIFEPLUS proposes an innovative 3D reconstruction of ancient frescos-paintings through the real-time revival of their fauna and flora, featuring groups of virtual animated characters with artificial life dramaturgical behaviours, in an immersive AR environment. In greater detail LIFEPLUS objectives are:
Real-time realistic virtual life in AR environments.
Automatic Real-time Camera Tracking in unknown environments.
Design of successful character based installations.
Expressive autonomous cinematography for interactive Virtual Environments.
Although initially targeted at Cultural Heritage Centres, the paradigm is by no means limited to such subjects, but encompasses all types of future Location-Based Entertainments, E-visitor Attractions as well as on-set visualisations for the TV/movie industry.